Begin of May another beautiful flight took the ESA Aviators to Austria to enjoy the beauty of flying in the alps. The initial leg led from Frankfurt-Egelsbach to Innsbruck-Kranebitten (LOWI). The visual approach is surely a highlight for every pilot.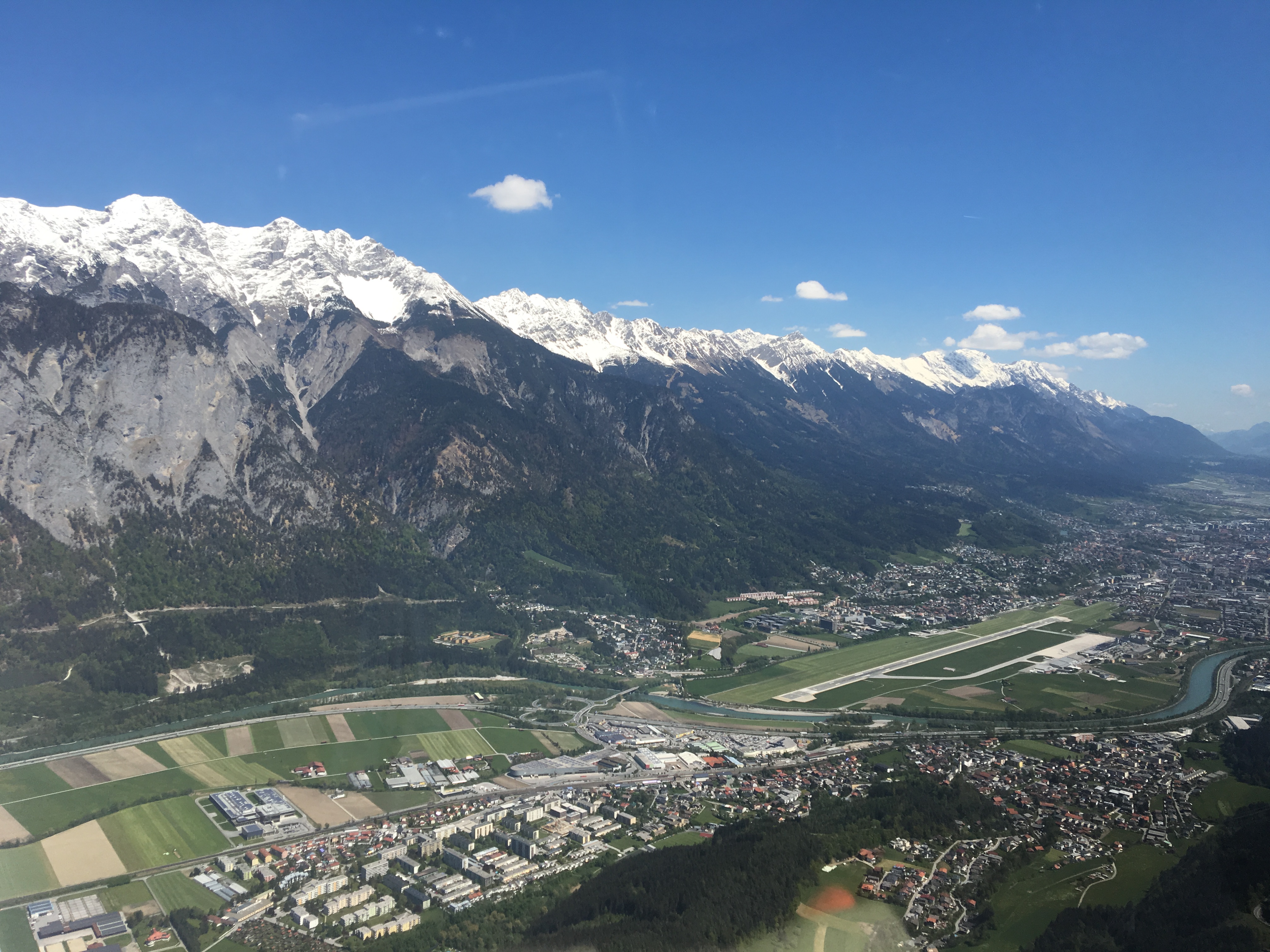 While larger airports with regular airliner traffic usually don't have the best reputation with GA pilots this for sure doesn't apply for Innsbruck. Our little DA40 received a warm welcome by the marshaller and received some AvGas straight away. The landing and parking fees for one night were less than 40 Euros and rental cars are also available. It's good to know that one needs a flight plan to fly in a control zone in Austria so don't forget to flle yours prior to arrival or departure.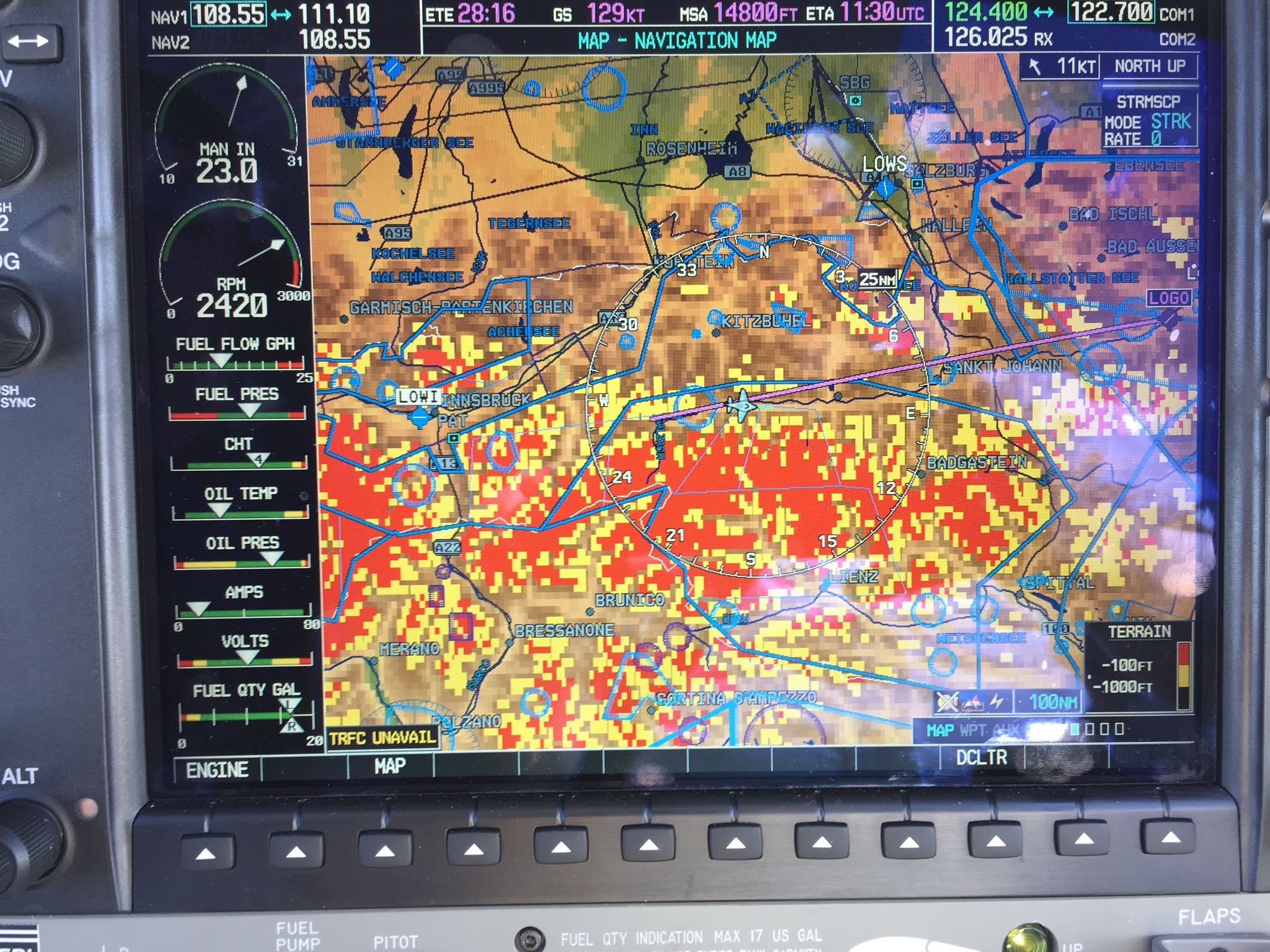 The next flight led our DA40 further to higher terrain. Initially following the Inn valley in the direction back towards Germany we turned right into the Ziller valley to fly above the Gerlos pass (4,921 ft) in the direction of Zell am See.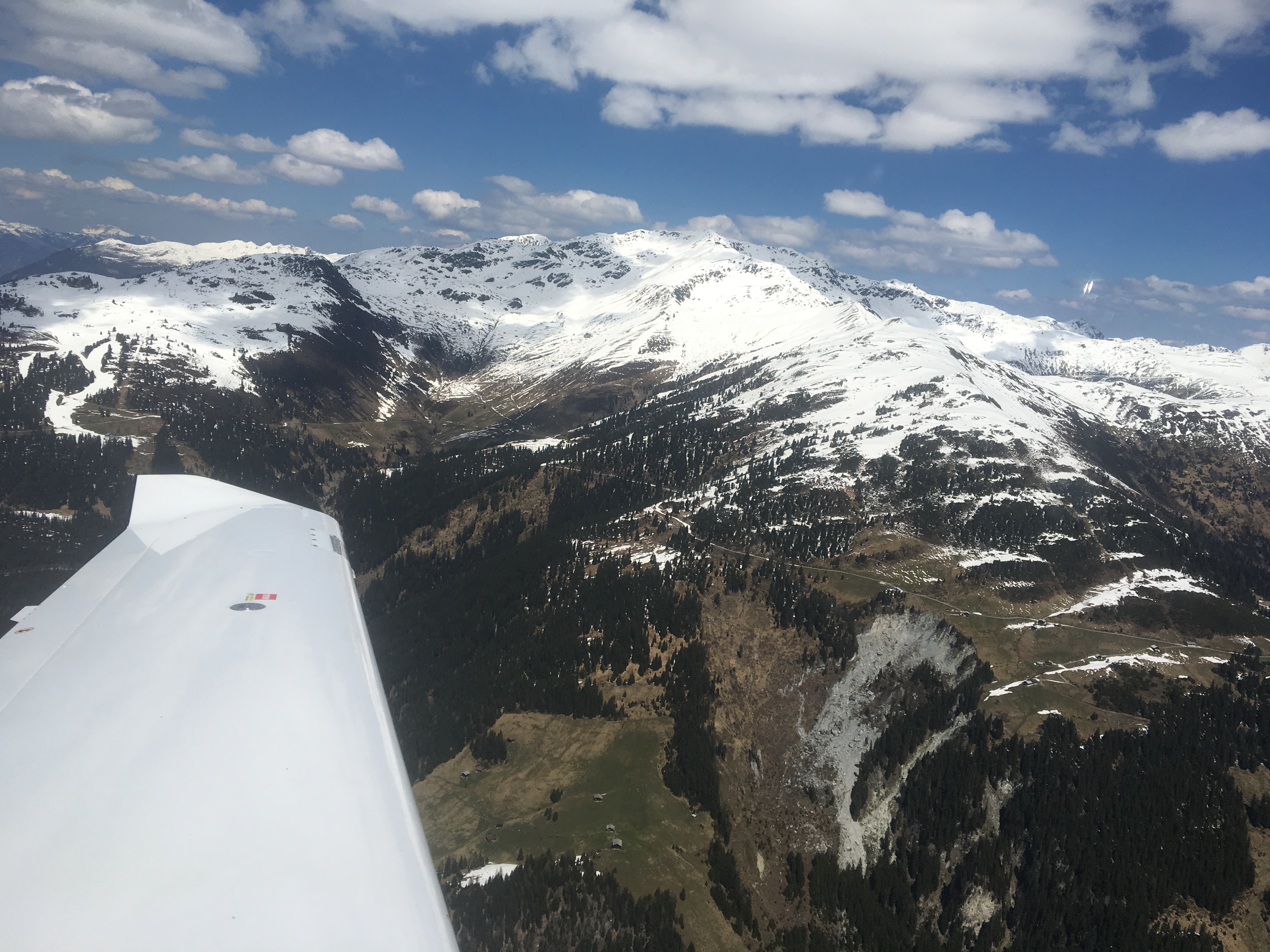 Not landing in Zell am See we continued further East toward Niederöblarn, where the Club Sportunion is located. The club has a beautifully located airfield (LOGO), offers various opportunity for sports and also contains a hotel. And your plane will have a wonderful parking spot, too!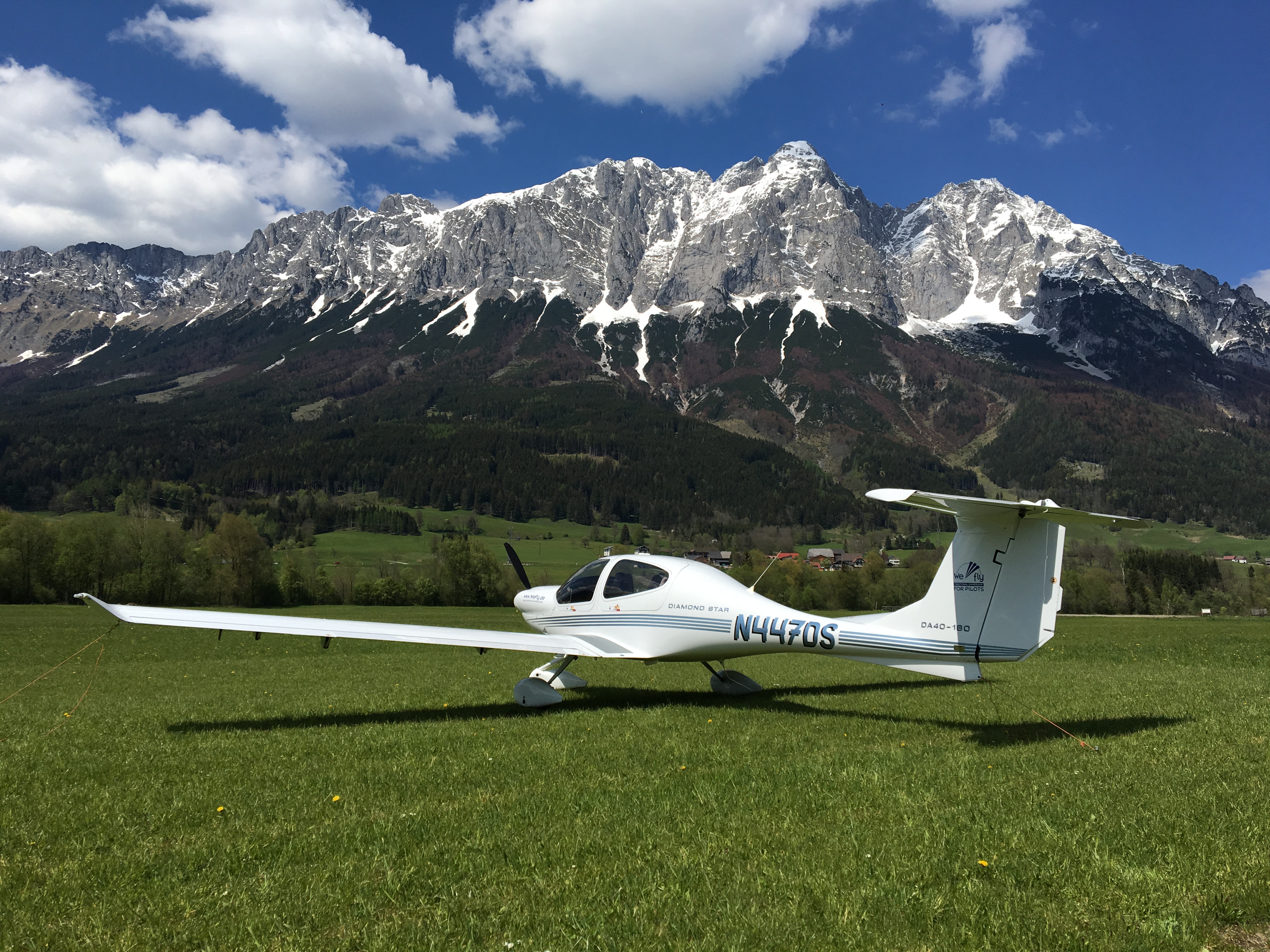 Club Sportunion at Niederöblarn also offer a Mercedes van as rental car to enjoy the area of the Salzkammergut (which we did). And you'll find a very welcoming and helpful crew there, too, so it's definitively worth a visit.
We stayed at the Aldiana Club Salzkammergut, which offers e-Mountain bikes for rental. With these the surrounding nature can be explored without too much sweat.
Useful links:
Innsbruck Airport General Aviation Center